Welcome to the first 2017 edition of our new quarterly newsletter spotlighting just a few of the things we're been doing over the last 3 months.
As you may have read in the press, we recently decided that it was unacceptable that the good people of Oxted should be unable to get to work because of the rail strikes. So we laid on 3 minibuses in the morning and 3 in the evening to help them out.
And when Southern rail decided they should lay on a replacement bus service, many people still decided to use our minibuses. You can read more about it here Daily Mail and also see a recent news clip here on ITV.
I'd like to thank everyone for their very kind feedback – and take this rather belated opportunity to wish you a happy new year!
Very best wishes
John Dewberry
Our reviews
We are very proud of our reviews. Thank you to all those who have contributed.
Here's our latest 'scores on the doors':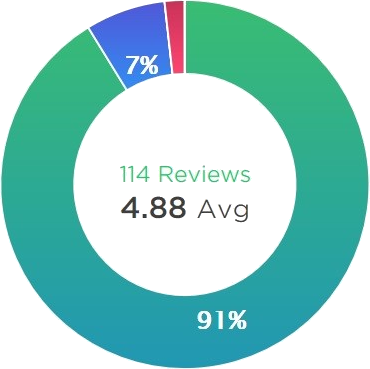 5 star: 104 reviews
4 star: 8 reviews
2 star: 2 reviews
Here's what Mark Wright had to say recently:
"Excellent service during the recent southern strike. Its a shame you don't advertise more widely, I only heard about this via word of mouth".
It seems that even though Allenby have been in the area for many years, we're still a bit of an 'unknown'. So please, if you hear of anyone who might need transport, we'd be grateful of a mention 🙂
Thank you.
On the road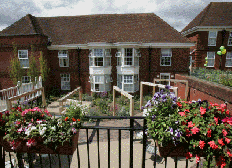 In the last 3 months we've taken some 51 groups on a wide range of visits. Here's just a few highlights:
We took the good folk of Yew Tree Court Sanderstead to Le Personne Caterham (pictured)
HayesAra spent a fun day at the Portsmouth Christmas Market
St Marys Church enjoyed a trip to Oxford for their annual Carol Concert
Limpsfield Riding Club galloped to the Horse of the year show at Olympia
Parks School of Dancing sashayed to Saddlers Wells
…and we took several companies out for their annual 'bash'
If you're interested in hiring us to take your club on an excursion, please contact us (details below)
Our work with schools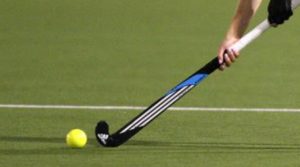 In the last quarter we've supported a number of local schools with their 'usual' day to day needs, but we'd particularly like to mention:
Sevenoaks school's hockey match in Norwich
Woldingham's students as we helped them to get to school during the rail strike
Sevenoaks school's boarders as they did their Christmas Shopping before they returned home
Downe School on their trip to see Peter Pan at the Churchill Theatre (O no you didn't – O yes we did)
Behind the scenes
Allenby Coach Hire is a team – and it's a team that works together to consistently deliver a reliable, presentable and friendly service.
This quarter, I'd like to pay tribute to the team using the words of just a few of our happy customers:
"From the first 'phone call to Linda, Allenby's staff were very courteous and efficient. The coach was of a very high standard and Bernard, the driver, was very helpful and friendly to all our guests"

"The booking was efficiently handled. The trip itself (to Glyndebourne) was a great success: the driver, Barry, was very considerate to the group (eg enquiring whether anyone needed a wc stop en-route). A good driver and excellent timings throughout"

"First class service from driver Geoff. On time at all points, very reliable"

"From start to finish I can't fault Allenby Coach Hire. Very amenable, excellent communication and on the day, our coach driver, Andy, was very polite and helpful. All round, a great Company to work with"
and finally…
"It is very easy to book coaches with Allenby. All the team are so helpful and all the drivers are very friendly"
Take a bow, all pilots and ground crew
If you think we might be able to help you (or a friend) with a future event, please do call – and experience the Allenby team yourself.
https://www.allenbycoachhire.co.uk/wp-content/uploads/2014/09/logo_9.png
0
0
Ant Parker
https://www.allenbycoachhire.co.uk/wp-content/uploads/2014/09/logo_9.png
Ant Parker
2017-01-31 13:06:22
2017-06-12 12:42:26
Allenby News January 2017