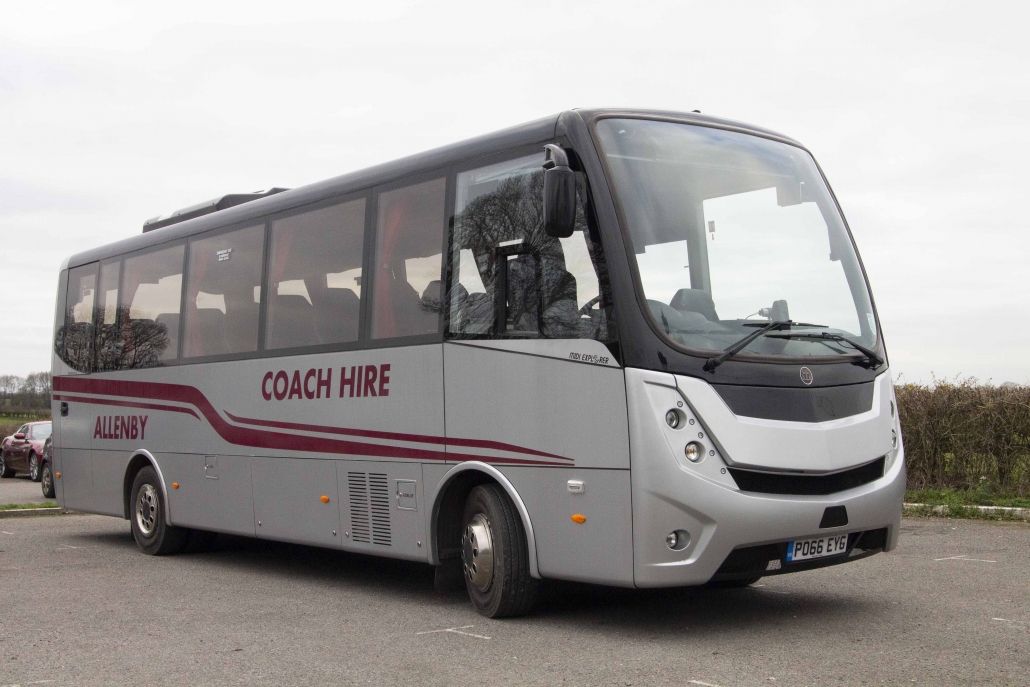 Whether you're planning school trips, sporting events for the year, business offsites – or simply booking a trip with friends – finding a reliable and reputable coach hire company is important.
When choosing a coach operator, there are many elements to consider such as safety and punctuality, not to mention affordability. Additionally, more often than not, coaches are hired for celebrations or memory-forming moments such as weddings, theatre trips or sports events, which means timing and good communication is crucial.
If you're looking to hire a coach company then here are some top tips on things you need to consider before making that booking.
Think about distance
When hiring a coach, it's always worth starting with a local search first. Coach companies factor quotes on distance and fuel consumption, so do bear this in mind and ask questions when you're talking to a company.
For example, if an operator has come in with the most competitive quote but they are based 30 – 40 miles away, do ask them how they can make that work. If the operator is in your area on that particular day, then that would explain the quote, otherwise don't be afraid to ask a few more questions.
It's also worth asking about how they would deal with emergencies or traffic on the day. Inevitably unforeseen circumstances will, on occasion, affect planned journeys so it's important to check how they would manage that.
If you're a school that's in the process of putting a coach hire contract out for the year, ask how the company can make distances work, especially if the quote significantly undercuts local operators.
School budgets are tight and getting tighter, but sometimes it is worth paying a little more for a local and reliable service that is still well within your budget.
Using a broker
The broker system can work well, we even work with some of the best in the business, but there are also the few that may not follow industry rules and standards, so it's always worth doing a bit more research when booking through a third-party channel.
Coach hire brokers work around a web-based model. You complete a booking form online, which is then sent out to coach operators in the broker's network. A shortlist of the most competitive quotes is then sent to the customer.
Once an operator is selected, the customer pays the full fee in advance and only then is the job confirmed. The difference here is that an independent coach company will only ask for a deposit upfront and will invoice the outstanding amount once the journey is complete.
For some people, paying upfront and just getting it sorted is their preferred way of booking. This is fine and there's nothing wrong with this approach, but do bear in mind that if the coach company doesn't honour your booking, you will lose the whole booking fee and not just the deposit.
Tips for booking via a broker:
Always check the selected operator has images of their vehicle fleet on their website
Research whether they are using a partner that is based locally. If not, double-check the quote and ask questions
Call the broker or partner coach hire company (if possible) and be confident they meet your needs
Always check reviews
Booking a coach is one of those things in life where people think all operators are the same, we all do the same job and therefore there's no point in doing any research.
Unfortunately, the realities are that some coach hire companies can, and do, go out of business overnight. There are some that choose whether or not to turn up for a job and can also let people down at the last minute for a more lucrative offer. Shocking, but true.
This is where reviews are so important. When choosing an operator, take a few minutes to read customer feedback and investigate any negative reviews. We're only human and sometimes a job may not work as planned, due to traffic or unforeseen circumstances, but it's still worth finding out a bit more, nonetheless.
Always check the website
The coach operator's website is a vital shop window for customers, and this is especially important when booking through a broker.
The first thing to check with any operator is whether they have branded coaches on their website. The majority of operators have an image on their homepage, as well as a link to images of their coach fleet, so it should be easy to find.
Prior to booking via a broker it's always worth checking the shortlisted companies' websites, if possible, just to double-check the coaches they offer do exist.
Reputable companies will also offer a wide choice of booking options; from quote request forms, email addresses and contact numbers, they will make sure there are a range of ways to get in contact.
Using these tips will help ensure you find a reputable and reliable coach company at a competitive rate, giving you peace of mind that you're in safe hands.
https://www.allenbycoachhire.co.uk/wp-content/uploads/2014/09/logo_9.png
0
0
John Dewberry
https://www.allenbycoachhire.co.uk/wp-content/uploads/2014/09/logo_9.png
John Dewberry
2019-01-10 15:43:13
2019-01-11 11:47:17
Tips on Finding a Reliable Coach Company