Allenby Coach Hire is an established Orpington small coach hire company.
Allenby Coach Hire is a well-established family-run mini-coach company offering coach hire in Surrey, Kent and London since 1984. We are ideally situated to provide high-quality coach hire with a driver and minibus hire for Croydon, South London, Sevenoaks and the surrounding areas, including Orpington.
There are many benefits to hiring a coach with a driver, firstly the cost of travelling with a coach with a driver is often much lower than the cost of travelling by car or train. Secondly, the coach with a driver will take care of all the transportation needs, so no need to worry about finding a parking space or worrying about getting lost. Thirdly, the coach with a driver will provide a comfortable journey as they are well-maintained and equipped with all the necessary amenities, such as air-conditioning and comfortable seating. Fourthly, the coach with a driver will also be able to provide assistance during the journey, such as providing information about the places you are visiting, helping with luggage, and providing directions.
In addition, having a coach with a driver is also a great way to travel in groups. This can be a great way to save money as the cost of hiring a coach with a driver is often much lower than the cost of hiring multiple taxis or cars. Moreover, it is also a great way to travel in a safe and secure environment, as the coach with a driver has been trained to provide a safe and secure journey.
Finally, having a coach with a driver can also be a great way to relax and enjoy the journey, as the coach with a driver will take care of all the arrangements and provide a pleasant and stress-free journey. Overall, there are many benefits to hiring a coach with a driver, such as cost-effectiveness, convenience, comfort, safety and security, and relaxation. Hiring a coach with a driver is therefore a great way to make the journey comfortable and convenient.
Due to the compact nature of the company we are able to offer highly competitive prices for reliable service. For more information call Allenby Coach Hire on 01883 330095
We can provide schools and group bookings. Our vehicles enable us to cater for groups or school parties where larger coaches would create an unnecessary financial burden.
This is especially beneficial for school sports teams and groups whose membership does not warrant a larger coach.
For a quick and easy quote, please complete the form on the right-hand side of the page.
Our Drivers
We have always understood that no matter how much you invest in your vehicles, without the right drivers you will never provide the level of service customers are entitled to.
All our drivers appreciate the importance that their attitude has on the enjoyment and safety of our clients journeys and it is with pride that we feel that we have some of the most professional drivers in the industry as seen by the comments made by satisfied clients in the testimonials section of this website.
Our drivers are fully qualified to drive the vehicles, holding either D (over 16 seats) or D1 (up to 16 seats) PSV driving licences also due to the nature of our work they hold enhanced DBS clearance.
As well as this we provide the opportunity for our drivers to obtain their Drivers Certificate of Professional Competence (Driver CPC) as well as The St Johns Ambulance certificate of competence in Emergency First Aid.
We also use Mr Stephen Early as our Independent Health and Safety Consultant to advise our drivers on the correct procedures when dealing with hazards found in and around the vehicles.
Exceptional Quality Fleet
We have always prided ourselves on acquiring the best vehicles available for the company fleet. When making a booking with us, you can be certain to receive a vehicle which has the following:
Air Conditioning- Keep cool on your journey to arrive in comfort.
Three Point Seat Belt – For your safety and security.
Luggage Capacity – Generous luggage capacity for your belongings.
Our drivers are fully qualified and hold either D or D1 PSV driving licences. They also hold enhanced DBS clearance and are fully trained to provide excellent health and safety care and advice to you when travelling with us.
Competitive Prices
What's more, our prices are extremely competitive – you might be surprised at how little coach hire costs.
As a coach company specialising in smaller vehicles for over 20 years we offer the following service to our school clients:
16, 19, 29 & 35 seater mini-coaches purchased on a three-year replacement policy
All vehicles are fitted with 3-point seat belts, air-conditioning and suitable luggage facilities
All drivers hold an enhanced DBS
We provide a price structure based on mileage bands for the whole school year (you know what you are going to be charged in September for trips the following June)
Invoices are generated after the trip has taken place on a monthly or weekly basis depending on the school's payment terms. They contain the schools booking reference and are departmentalised to help with administration.
We offer a preferred order form for schools, please click the link below to download a PDF of this form.
Local to Copthorne
Copthorne is a village in the Mid Sussex district of West Sussex, England. It lies close to Gatwick Airport, 25.5 miles south of London, 21.5 miles north of Brighton, and 36 miles northeast of the county town of Chichester. Nearby towns include Crawley to the southwest and East Grinstead to the east. We're based in Warlingham, near Copthorne, and our service covers surrounding areas including:
Sidcup
Dartford
Kings Hill
Leatherhead
Kingston upon Thames
Lingfield
Tonbridge
Royal Tunbridge Wells
Epsom
We also cover the whole of South London and surrounding areas.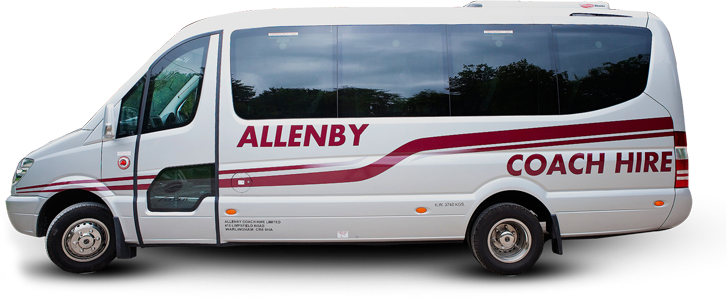 Currently Browsing: Coach Hire With Driver Orpington
Copthorne Image By SGBailey, CC BY-SA 2.0, https://commons.wikimedia.org/w/index.php?curid=9154875
https://www.allenbycoachhire.co.uk/wp-content/uploads/2014/09/logo_9.png
0
0
Ant Parker
https://www.allenbycoachhire.co.uk/wp-content/uploads/2014/09/logo_9.png
Ant Parker
2023-02-09 14:05:31
2023-02-09 14:05:31
Coach Hire With Driver Orpington